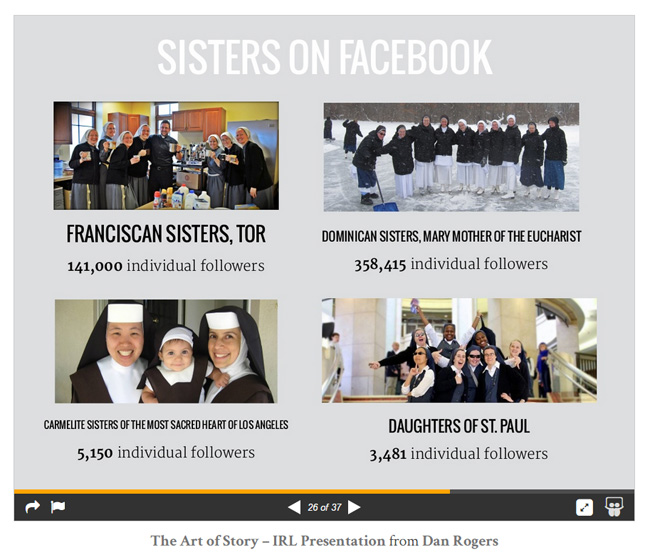 How would you like to have 358,000 Facebook fans? And why is that important?
How can you get that many fans? Read about what social media is all about, and how it can serve religious communities. Dan Rogers, creator of the Imagine Sisters movement, recently gave a presentation at the Institute on Religious Life's Los Angeles conference. Check out his Light of Love film project.
Dan is a seminarian and is spot-on when it comes to the use of the modern media for the Church. I met him at an IRL conference in the Chicago area a few years ago, and I hope we see more men like him serve as leaders in the Church.
(Register for the IRL National Meeting in Mundelein, IL this year!)